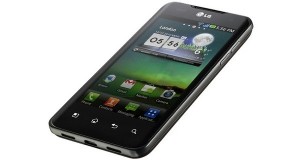 Just in case you were curious about the power of mobile devices; from Pew Internet:
85% of U.S. adults own a cell phone. Half own smartphones, which expands their mobile internet access and enables mobile software applications.
One in three cell phone owners (31%) have used their phone to look for health information. In a comparable, national survey conducted two years ago, 17% of cell phone owners had used their phones to look for health advice.
Smartphone owners lead this activity: 52% gather health information on their phones, compared with 6% of non-smartphone owners.
Cell phone owners who are Latino, African American, between the ages of 18-49, or hold a college degree are also more likely to gather health information this way.
Observations:
There will come a point when most internet searches for information will come via mobile devices as is currently the case in many Asian nations. It's imperative that your website be mobile friendly.
With custom designed websites many site administrators are shocked at the cost involved. With WordPress based sites, it's a free plug-in.
But please begin the transition to mobile-friendly sites now. Your business, organization, association or government agency will live or die based on the decisions you make today.
Best, Len.
Read or download the full report: http://pewinternet.org/Reports/2012/Mobile-Health.aspx
For additional information on mobile devices, see http://leonardsipes.com/category/mobilesmart-phonestablets/
If you like this article, please comment, share or follow. Thanks!!!
 Social media and news media articles offered through my Facebook page at http://www.facebook.com/LeonardSipes or via the Facebook button on this site.