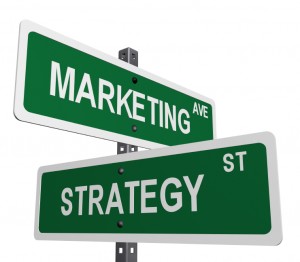 When I worked on the McGruff-Take a Bite Out of Crime national media campaign as a criminological technical adviser, Saatchi & Saatchi (the pro-bono advertising company-world's largest) brought me into the world of advertising and marketing.
The deal was that they would teach me how to run a national campaign if I agreed to get rid of every preconceived notion about advertising.
I was taught that people needed to be exposed to a message three times in three different ways within a defined period of time with an actionable message. Multi-channel marketing was always part the world of advertising.
According to "Marketing Charts," little has changed in 30 years:
"87% of marketing decision-makers from around the world believe they will drive more sales and profit by evolving into effective multichannel marketing organizations, according to a study released in August 2012 by Sitecore, conducted by Forrester Research. Virtually the same proportion (86%) agree (top-2 box score on a 5-point scale) that successfully integrating multiple channels under a single integrated marketing strategy is critical to their long-term success. Roughly two-thirds believe that a multichannel customer is worth substantially more than a single channel customer, and about 6 in 10 agree that their companies must rethink how they service customers to become truly multichannel companies."
Source: http://www.marketingcharts.com/direct/9-in-10-believe-multichannel-marketing-boosts-sales-profit-22906/?utm_campaign=newsletter&utm_source=mc&utm_medium=textlink
Bottom-line for social media? Short articles, audio video and whatever else you can add to the mix.
People don't react to one message. Engage them multiple times in multiple ways. It respects user preferences and reinforces messages.
Best, Len.
If you like this article, please comment, share or follow. Thanks!!!
Daily summaries of social media and news media related articles are offered through my Facebook page at http://www.facebook.com/LeonardSipes or via the Facebook button on this site. Thanks!!!