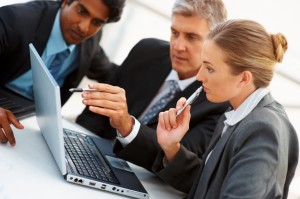 Very few users of social media understand the ramifications of their posts yet more organizations than ever before are using search and social to gain an understanding as to who you "really" are.  This includes those who seek to do you harm.
This applies to people AND organizations. The organizational aspect often seems to get lost in the discussion.
Per Pew as of August 2012:
46% of adult internet users post original photos or videos online that they themselves have created. We call them creators.
41% of adult internet users take photos or videos that they have found online and repost them on sites designed for sharing images with many people. We call them curators.
Overall, 56% of internet users do at least one of the creating or curating activities we studied and 32% of internet users do both creating and curating activities.
As of February 2012, 66% of online adults use social networking sites.
Looking at usage on a typical day, 48% of online adults use social networking, up from 43% in August 2011 and just 27% in April of 2009. (February 2012 survey) See http://pewinternet.org/Commentary/2012/March/Pew-Internet-Social-Networking-full-detail.aspx .
The infographic below provides an overview as to who is searching for information on you and the issues you and your organization represent. Try it for yourself and see how others see you.
Best, Len.
If you like this article, please comment, share or follow. Thanks!!!
 Daily summaries of social media and news media related articles are offered through my Facebook page at http://www.facebook.com/LeonardSipes or via the Facebook button on this site. Thanks!!!