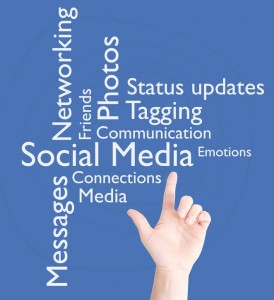 Http://LeonardSipes.Com and Http://MyLifeAudio.Com
Facebook Page at http://www.facebook.com/LeonardSipes
Social Media Not Yet A Significant E-Commerce Traffic Driver (in Marketing Charts) states that "Only 2% of traffic to retailers during the holiday season came from social networks, per figures released by Adobe Systems. Analyzing billions of visits to nearly 500 retail websites during the holiday season, the study shows that direct traffic accounted for a plurality 40% of site visits, while roughly one-third of visits were search-driven.
Adobe isn't the first to detail social media's rather small influence over the holiday season. According to a report from Baynote, Pinterest and Twitter influenced online and in-store purchases for just 1 in 10 shoppers surveyed, with Facebook garnering only slightly more interest. Meanwhile, IBM found that on Cyber Monday, the biggest online shopping day ever, social media sites referred just 0.8% of e-commerce site traffic and accounted for only 0.4% of sales."
So why the emphasis on social media?
My family and I went to Camp Jeep several years ago. We paid a significant registration fee, shelled out hundreds of dollars for hotel reservations and drove over 300 miles just to participate in Jeep related activities with similar enthusiasts and interact with a corporate brand. We had a blast.
The point is that social media has always existed and always will based on the quality of the content. It's just taken on a new form for the internet age.
Many think that social media is Facebook, Twitter. It's not:
Many discus social media as if a Facebook and Twitter presence is the essence of social media.  The lack of emphasis on content is like showing up at a racetrack with a car and no driver. And people wonder why social does not gain greater prominence in our digital lives.
The heart and soul of social is content creation. I'm astounded that people don't get this.
Creation of a story-based article or fact sheet or audio and video that helps people solves problems (and they hopefully find entertaining) IS SOCIAL MEDIA.
Facebook, Twitter and all the rest are simply places we distribute our content and hopefully have interactions that are meaningful.
Traditional media still rules:
I've written many times in this space that ads on television, radio and newspapers plus e-mail are still the primary methods of communication with the transference of content to websites being the new frontier. Social is evolving.
No one would suggest that the content of a McDonald's television ad is less important than the method of communication.  But that's what many of us do when we discuss social.
Do we understand social?
Every time I write an article like this some think I'm attacking social media. Nothing could be further from the truth.
Social media IS the future of communication; it will drive the conversations of the future.
All we have to do is realize what it is and how it works and up to this point I'm not sure that many in the communications or web industry do. We obsess over the choice of platforms or question how many times we should post a day when eighty-five percent of our time should be focused on content creation and interactions.
Social WILL work when we choose to give customers what they want.
Best, Len.
If you like this article, please comment, share or follow.
Source: http://www.marketingcharts.com/wp/direct/social-media-not-yet-a-significant-e-commerce-traffic-driver-26379/?utm_campaign=newsletter&utm_source=mc&utm_medium=textlink