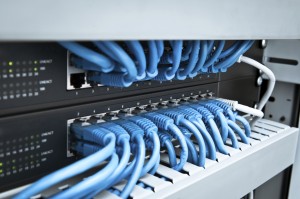 Http://LeonardSipes.Com
One third of Americans have a smartphone and half of all adult cell owners (51%) had used their phone at least once to get information they needed right away per new research from Pew.
There are Asian countries where the majority of Internet searching comes from people using mobile devices. That will happen in this country quicker then you think. The future of the Internet is mobile.
The question is whether your agency, association or nonprofit is ready for a very basic and fundamental change in the way people contact you?
For those developing in WordPress, there are a wide variety of free and paid options that seamlessly allow us to employ smartphone or tablet access. Anyone not taking advantage of these opportunities is simply being silly.
Access your site via all the devices you can find to check for speed and delivery.
The future of the Internet is mobile. The time to make preparations is now.
Best, Len.
Overview of Pew Research:
Mobile phones have become a near-ubiquitous tool for information seeking and communicating–83% of American adults own some kind of cell phone–and these devices have an impact on many aspects of their owners' daily lives. In a nationally representative telephone survey, the Pew Research Center's Internet & American Life Project found that, during the 30 days preceding the interview:
Cell phones are useful for quick information retrieval (so much so that their absence can cause problems) – Half of all adult cell owners (51%) had used their phone at least once to get information they needed right away. One quarter (27%) said that they experienced a situation in the previous month in which they had trouble doing something because they did not have their phone at hand.
Cell phones are an important tool in emergency situations – 40% of cell owners said they found themselves in an emergency situation in which having their phone with them helped.
Cell phones can help stave off boredom – 42% of cell owners used their phone for entertainment when they were bored.
Despite their advantages, some cell phone owners just need an occasional break – 29% of cell owners turned their phone off for a period of time just to get a break from using it.
With advantages comes frustration – 20% of cell owners experienced frustration because their phone was taking too long to download something; 16% had difficulty reading something on their phone because the screen was too small; and 10% had difficulty entering a lot of text on their phone.
Cell phones can help prevent unwanted personal interactions – 13% of cell owners pretended to be using their phone in order to avoid interacting with the people around them.
Text messaging and picture taking continue to top the list of ways that Americans use their mobile phones—three quarters of all cell owners (73%) use their phones for each of these purposes. Other relatively common activities include sending photos or videos to others (54% of cell owners do this) as well as accessing the internet (44%).
One third of American adults (35%) own a smartphone of some kind , and these users take advantage of a wide range of their phones' capabilities. Fully nine in ten smartphone owners use text messaging or take pictures with their phones, while eight in ten use their phone to go online or send photos or videos to others. Many activities—such as downloading apps, watching videos, accessing social networking sites or posting multimedia content online—are almost entirely confined to the smartphone population.
Source: http://pewinternet.org/Reports/2011/Smartphones.aspx